Installation & Maintenance
Commercial or Large Pools
Installing a Rocky's Reel System is quick and easy. Please see our instructional videos for a step by step installation guide.
Or contact our office for more information.
Commercial or Large Pools
Some larger or commercial sized pools may require multiple reels in order to cover the pool safely and efficiently. Multiple reels can be laid out so that each one is a manageable size and weight. Benefits of using multiple systems include easier storage as the reels are lighter and shorter so they will take up less space on the pool deck than a longer heavier reel.  The smaller size also makes moving them away from the pool easier than a moving a larger reel with a heavier cover. The ability to move reals easily is a must have when you have staff that a required to move the covers daily. Multiple lighter reels are more manageable for those that are responsible for operating and moving them; over sized and heavy systems have the potential to injure backs if moved incorrectly. It also takes less effort to roll in a regular sized cover instead of a big one. Using multiple reels also allows you to use regular prefabricated solar covers instead of having them custom made which helps keep your costs down.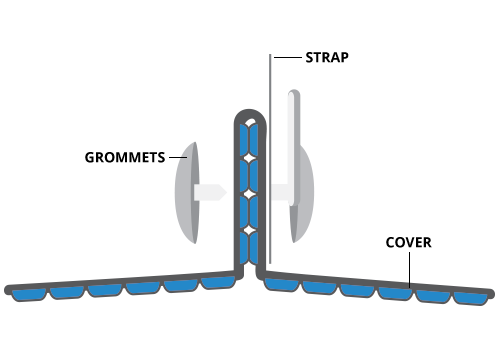 We've been pool owners since 1989 and we will only use a Rocky's reel system. The quality of the product is so much better than anything else on the market.

Ontario